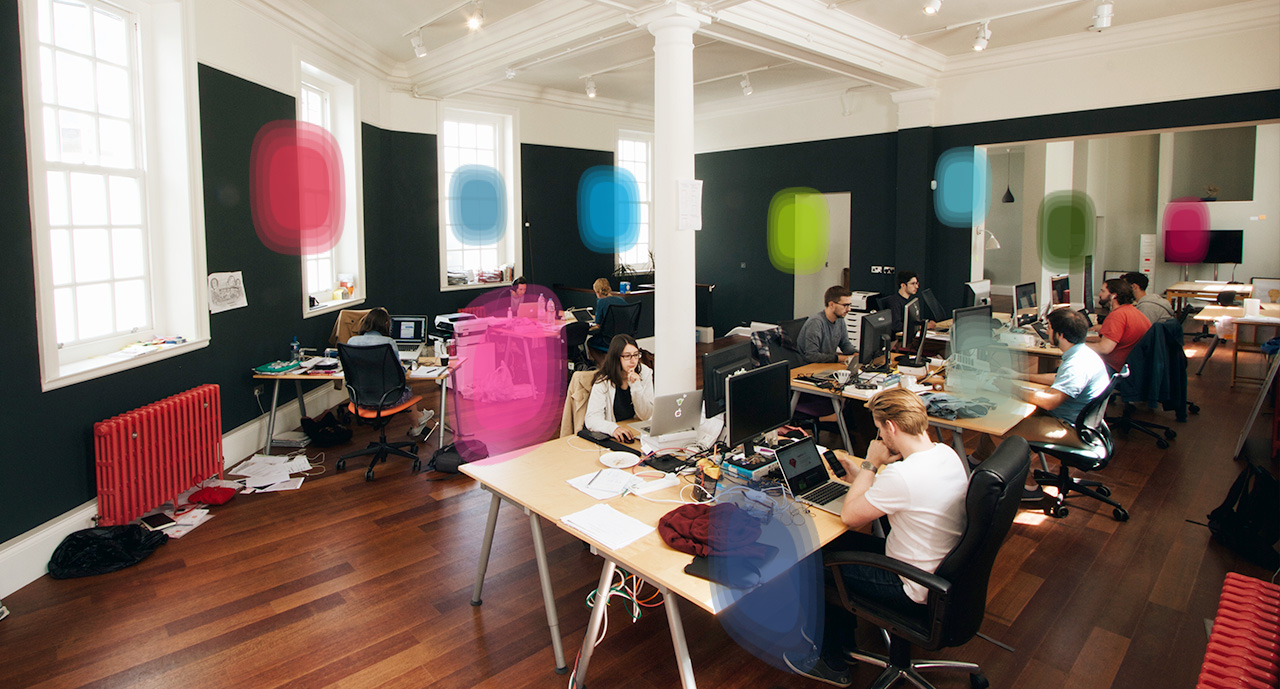 We've recently moved to a shiny new studio space, which is much larger than our previous one. This former restaurant has two storeys, lots of different working spaces and even its own private vault! We're fortunate enough to have multiple working areas, so whether you need a standing desk or need to hide away in a downstairs meeting room, you can take your pick. Lucky us. But though this lovely new studio is providing lots of benefits to the working lives of the ribots, it's not perfect; there are some new problems…
The problem: Where are you?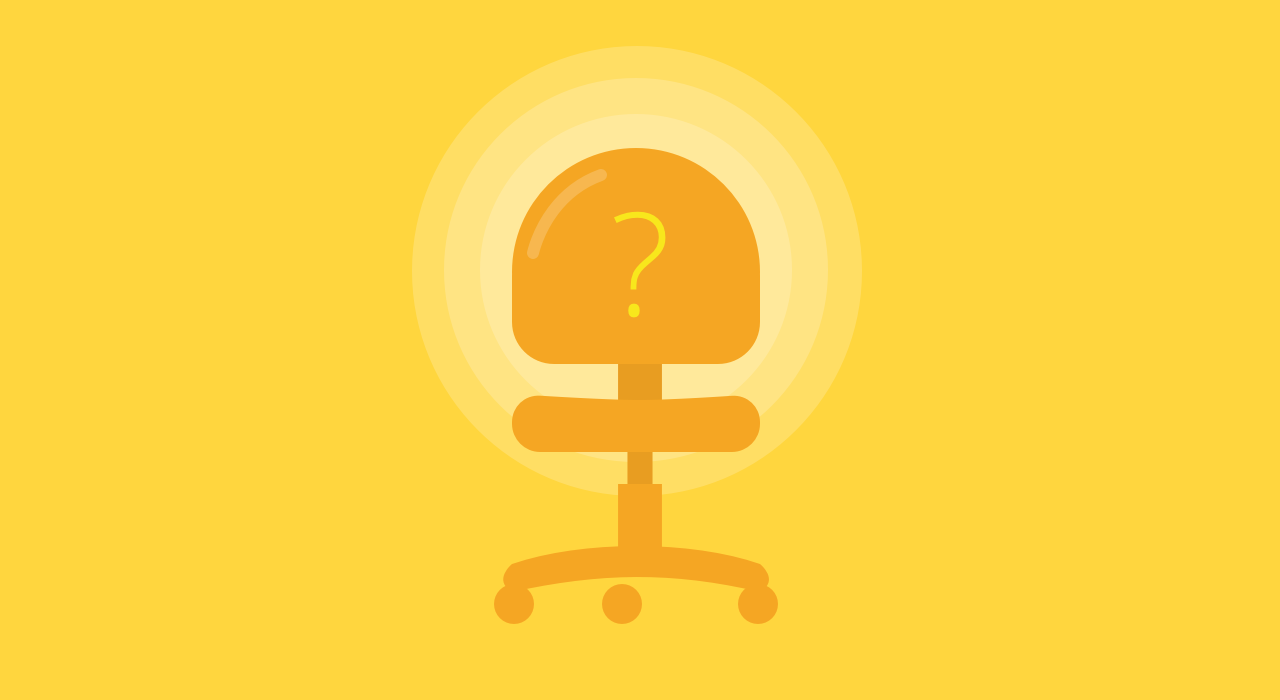 The ability to spread out when working has resulted in a new inconvenience: we keep losing each other!
It's tricky to now know where everyone is in the office at one time. Short of poking your head into every room or insanely shouting and disrupting others, we found there just wasn't a quick way of telling if a fellow team member was tucked away in the vault, out on the terrace or taking a quick coffee break across the road!
Our aim as a company is to help everyday people live simpler, more fulfilling lives. And that mission extends to our own lives. We didn't want to waste time running around the office to find each other. We wanted to come up with a solution that would do the following:
Enable the whole team to easily see where other ribots are within the studio.
Importantly, it had to do this with as little disturbance to the workflow of others as possible…
Enter ribot Days…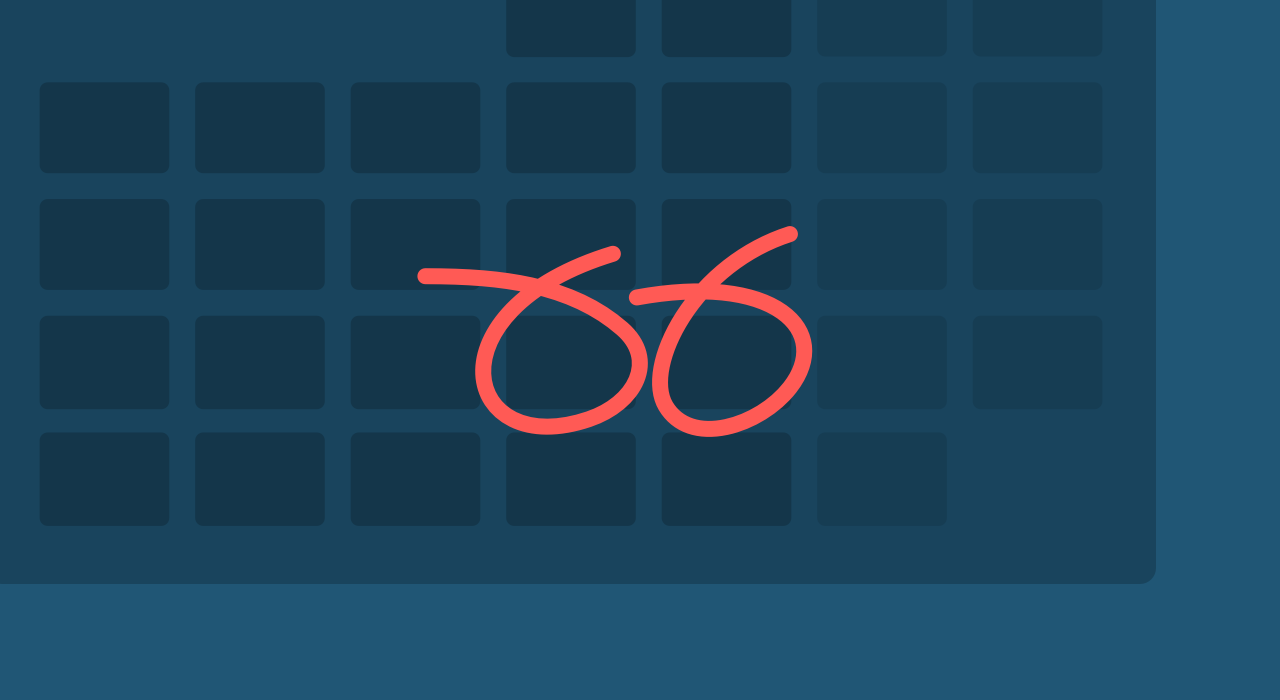 Every year, several days are set aside as 'ribot Days'. These allow us time together in the studio to work creatively and innovate on non-client project ideas. The days are focussed on achieving two things:
Improving internal systems and ways of working, known as 'Cogs'; and researching, creating and / or writing about new ideas, known as 'Concepts'
This problem was one we felt could both improve our ways of working and allow us to experiment with location technology to build an innovative concept that would eventually help our clients too.
A solution found. A ribot, too…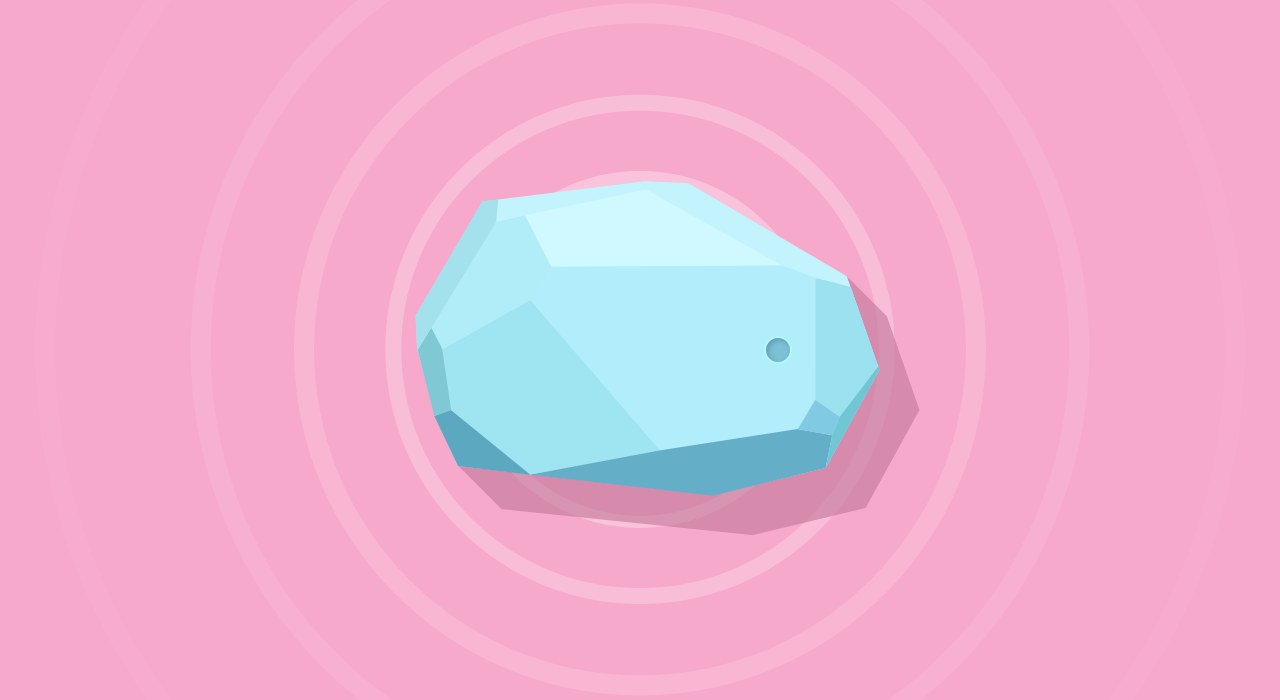 To find a solution to this problem, we used the time set aside for innovation on a ribotDay to experiment with the potential of using iBeacons. We've used small, physical beacons which transmit Bluetooth signals that can be picked up by nearby mobile devices. We placed an iBeacon in each key region of the studio: the main working space, the kitchen, the vault and the wine cellar. We then developed a simple iOS app to translate the signals and send them to our server.
The system works by detecting when a user's phone is within a region, by determining which iBeacon is closest to the user. The app then calculates which region the user is in and then communicates this through an API to the interface.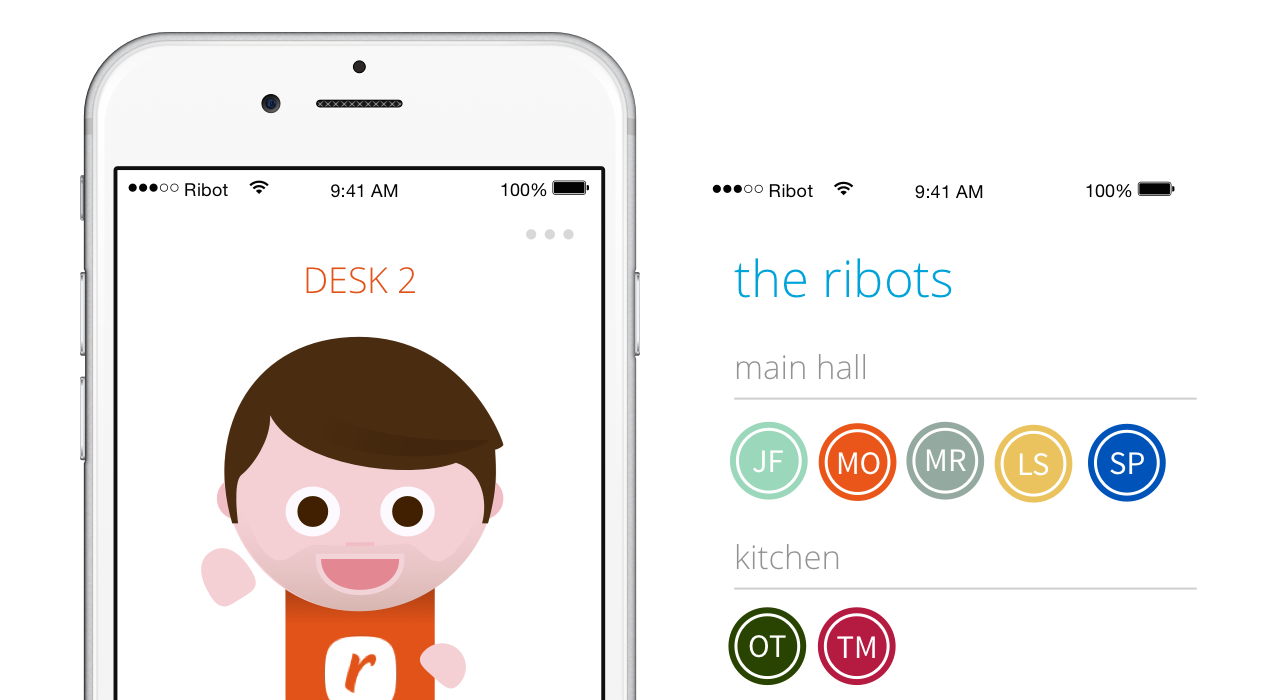 The entire team can then use our dedicated ribot app to quickly see the locations of other members of the team. We've developed an interface that displays an avatar of each member of staff to show, at a glance, where they are in the building and surrounding regions. It also shows up on a main screen on the ground floor.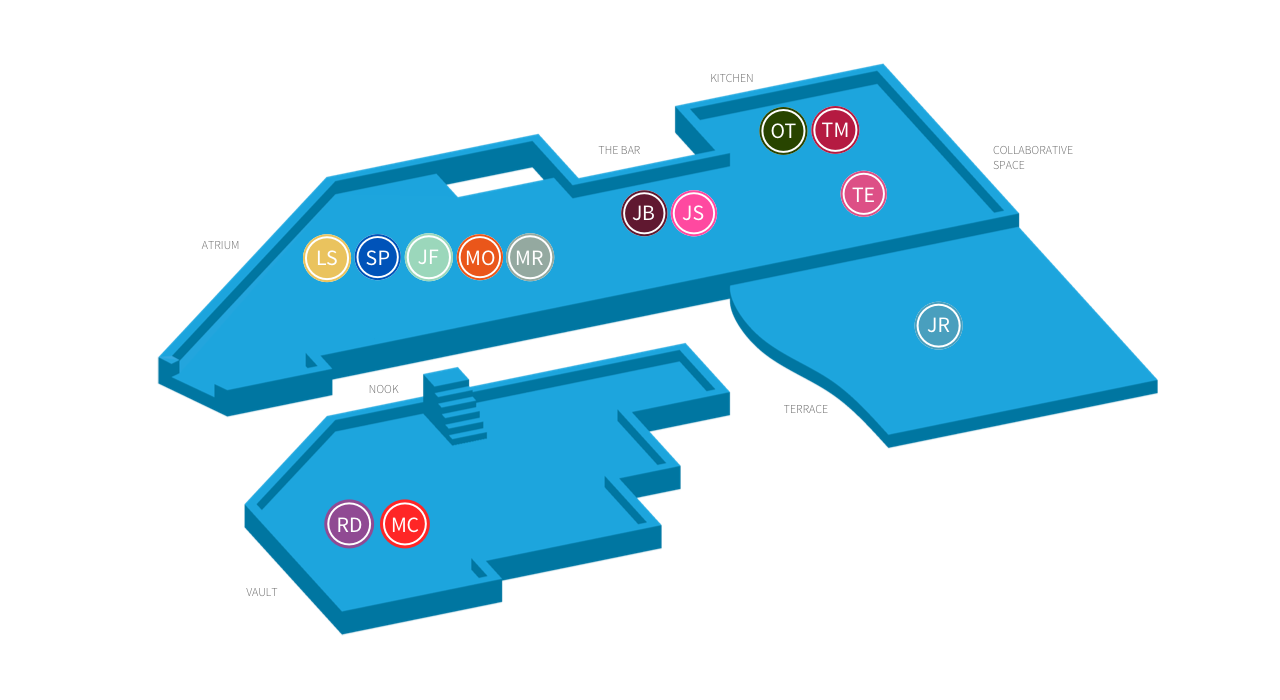 And there are certainly confidentiality issues to manage here, but we've been mindful of this throughout our design process. For instance, we've avoided putting iBeacons in the toilets - we respect each other's right to privacy. And of course, the solution only works if your mobile is with you.
But so far so good! We're finding this is saving time and worry, and people love it! It's also saved a few people from getting stuck behind the heavy door in the vault!
So, what next?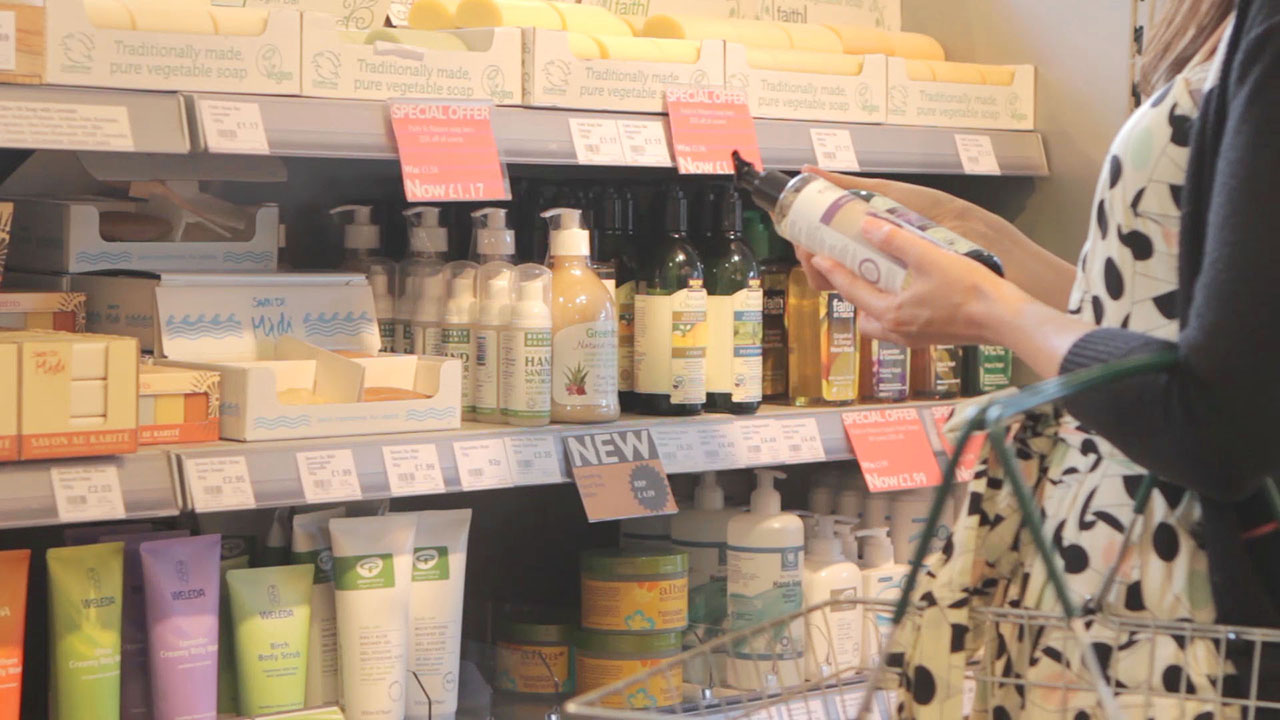 The initial experiments we've made within our new studio are just the tip of the iceberg when it comes to the potential for using a new location technology such as iBeacons. We're now advising clients on its use in their own stores and spaces. For instance, in retail, they've the potential to simplify shopping. Aside from the oft-mentioned targeted special deals as you walk through the store, you can receive directions to an item you need in store or have previously pre-ordered, or be notified of key loyalty programme membership information when it matters to you most.
If you like this, check out our other concept post on using iBeacons to make in-store shopping easier and more personalised.