We started working with Tesco.com some four years ago, before they had a mobile offering. This case study charts the story of how we changed grocery shopping forever and grew Tesco's m-commerce platform, app by app.
How it all
began

When we were first introduced to Tesco by the exceedingly well-connected Helen Keegan in 2009, we were only four people strong. Regardless, we instantly struck up a great relationship with the Tesco.com team. They wanted to experiment with mobile shopping, making use of an API that they'd been quietly putting together in the background.
Working with ribot made us feel we were onto something special; they have an energy about them; fizzing with a professional creativity, mixing skill and experience from years of developing apps. They've the sort of thinking that'd never occurred to us, that impresses all on its own.
Busy mum
She kept us on the straight and
narrow

Busy mum was our key grocery persona to design the experience around. She shops 'Little and often', booking a delivery slot at the start of the week and adding to her basket continuously as the week progresses, before sharing her basket with that signifcant other, the night before delivery. Amazing (like all mums!).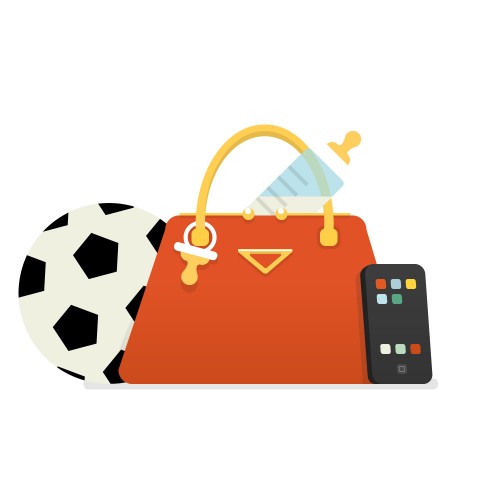 Nokia
Our first platform
As well as carrying out all the design, development and testing for the first platform, on Nokia's Ovi Store, we helped flesh out, test and provide feedback systems for the Groceries API on top of which the entire Tesco m-commerce experience is built.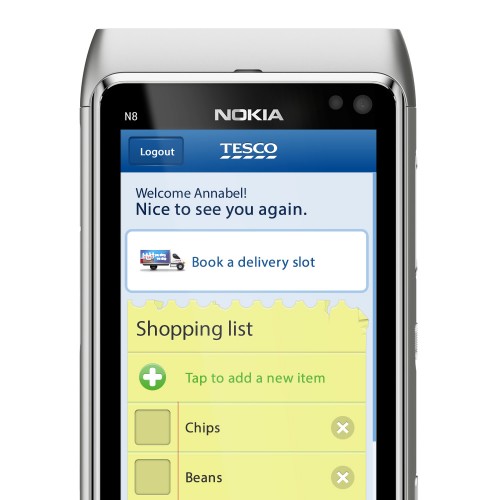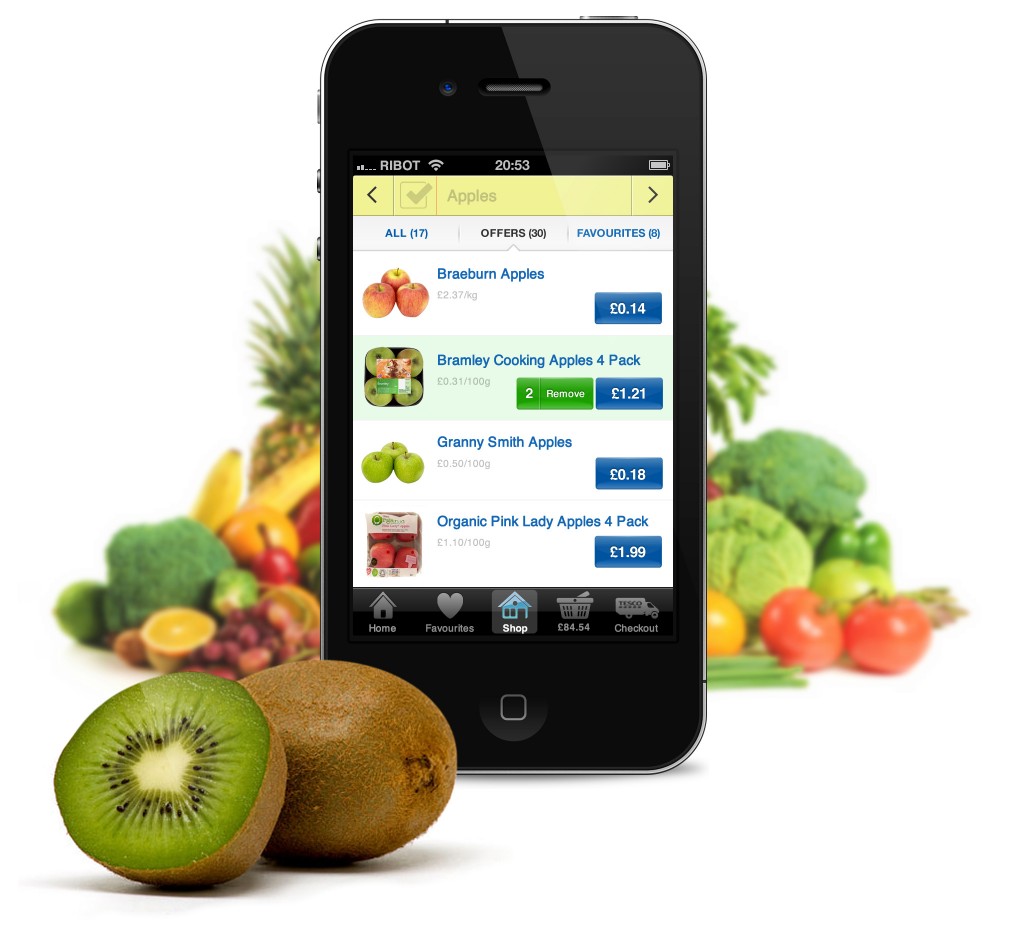 iPhone Launch
Getting serious…
Following the Nokia launch, we designed and built the iOS app. After 9 months of work, Tesco made their money back in 1 week. Research showed that customers preferred the app to the existing website. For us, this was truly the beginning of the Tesco mobile experience.
The add button
You've got to remove more to add
more

Unlike Amazon orders, with high value products and low basket size, Tesco Groceries customers add a lot of relatively low-value products to their basket in quick succession. Given this, we had to design for efficiency, and a lot of time was spent looking into how to make the process of adding to basket very quick indeed.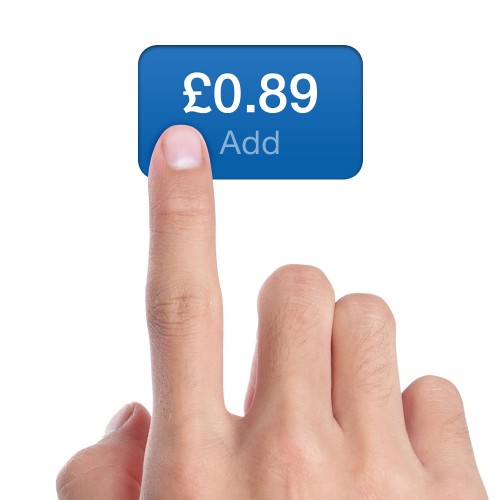 iPad
Fusing the functional with the
inspirational

We used our knowledge of the iPad and its different users to fuse a practical groceries experience together with inspirational recipes for Tesco's first foray into tablet experiences. Later, we even made the experience responsive, working from desktop to tablet, to smartphone.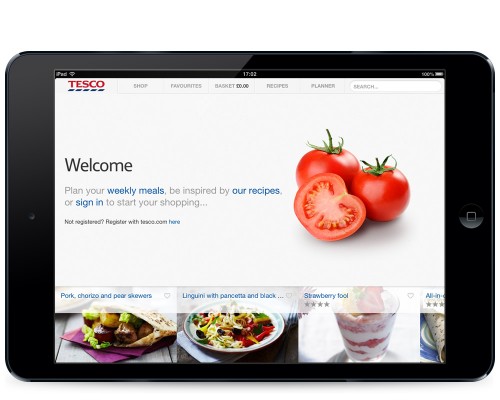 Android
Taking things mainstream…
Naturally, the next step was to bring the UK's biggest groceries store to the largest device platform. Android was in the midst of some crucial OS rethinking at this time (circa ICS), so we needed to work closely with Google to make sure we were in the loop of any undocumented & planned UI changes that were needed.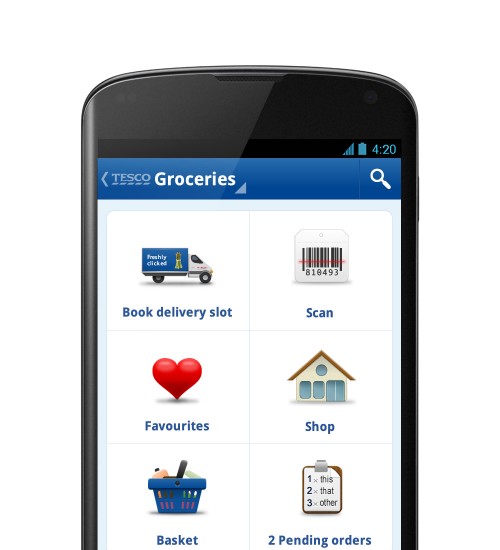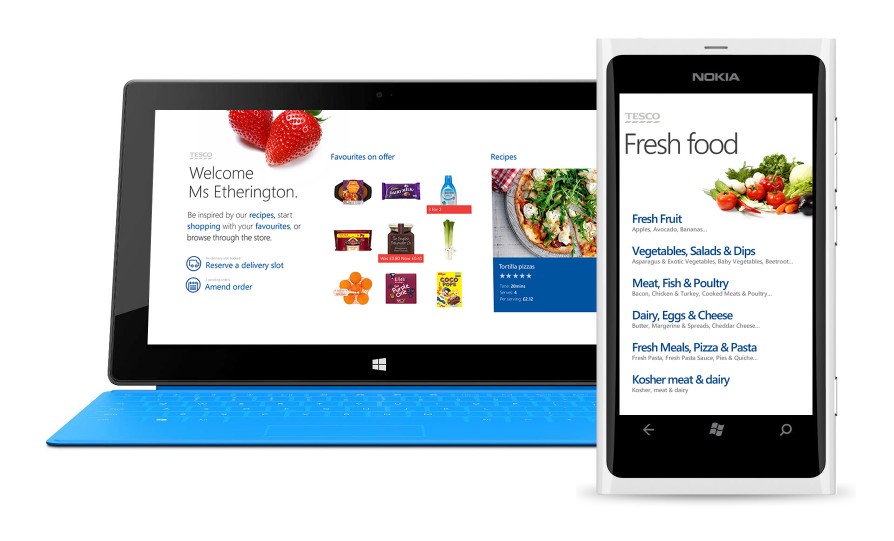 Windows Phone / Windows
8
Groceries before Chrome
Given its resurgence in recent years, it was always going to be a pleasure to design the flagship experiences for Microsoft's new OSs. Elegant simplicity, minimal chrome and full integration with its unique OS capabilities were the order of the day here.
Incidentally, we now give training with Microsoft on designing for Windows 8.
The 'One App'
Bringing it all
together

A few years down the road, Tesco had a number of different, disparate apps on the stores. In order to make things easier for customers, there was a need to consolidate & simplify. We masterminded the technical and design strategy to achieve this, called the 'One App', or as we prefered to call it, 'Tesco High Street'.

The app uses a mix of native & hybrid tech, creating a sustainable platform for Tesco to build its services upon.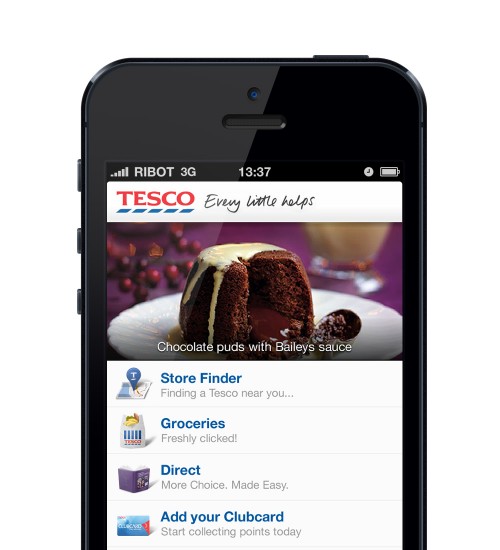 The future?
There's still so much to
do…

Tesco's m-commerce system is all grown up now, but there's plenty to do, especially with innovative new platforms and with the fusion of physical and digital shopping. Watch out for the next developments on our blog or where it all started, with Tesco R&D.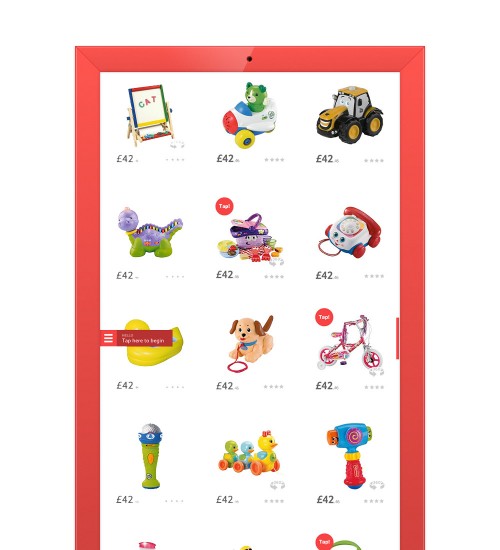 From the beginning, working with ribot has been an incredible experience and their contribution has been integral to the multi-platform experience across Tesco.com. Infectious passion, invaluable expertise coupled with their desire to challenge and push boundaries makes them an unstoppable and exciting force. They've provided us the opportunity to build and improve upon our cross-platform experience.

I'd highly recommend them to anyone who wishes to create a successful, profitable, forward-thinking multi-device experience.